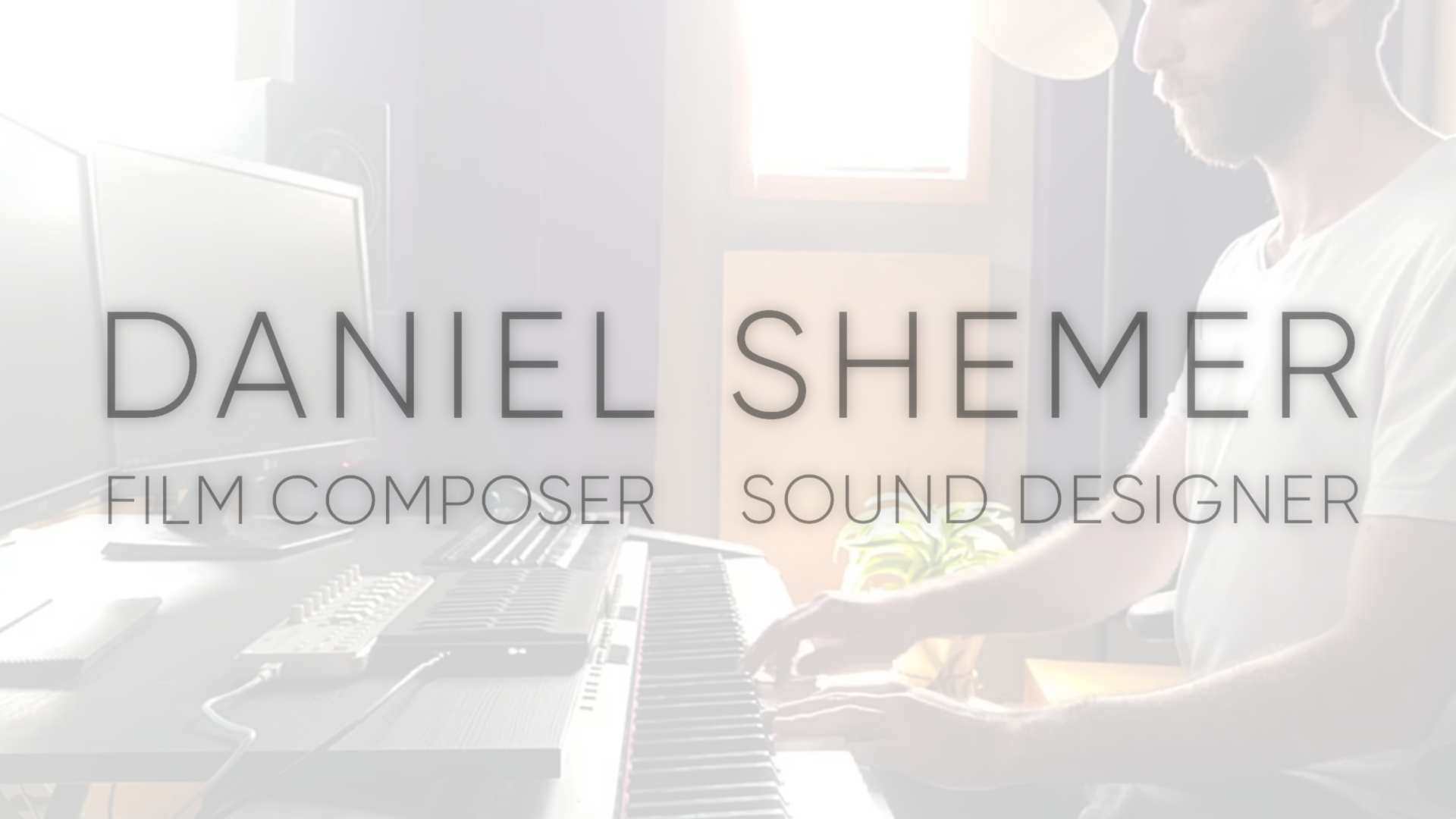 ABOUT

Daniel Shemer is a film and video game composer, working from his studio in Tel Aviv, Israel.

During his years of composing and producing music, Daniel has worked with known Israeli directors such as Avi Nesher and Yair Agmon as well as commercial companies and organizations such as KAN (Israeli Public Broadcasting Corporation) and JoyTunes Ltd.

Daniel is a piano and guitar player from an early age and received his formal education in composition, sound design and music production from "Rimon School of Jazz" and from "BPM college for sound and production".

In addition to his experience and knowledge as a musician, Daniel has also gained experience as a sound engineer in different recording studios, radio stations and web projects. Combining the two fields of music composition and sound engineering is what allows Daniel to produce quality music products from his own studio in Tel Aviv.